Friday 18th November
Let's Be the Change
to end men's violence
against women and children

... and educate yourself through our barbershop on how we can contribute to a nation free of all forms of men's violence against women.
...and talk about what you can do to make change in your own lives and the wider community with friends, family members and colleagues.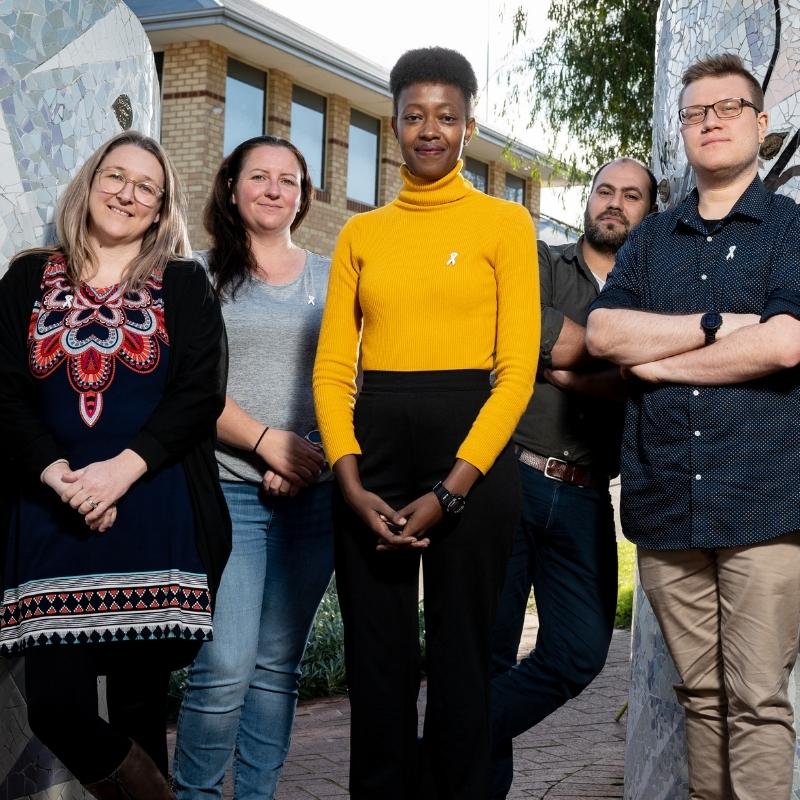 ... everyone, including yourself, to practice being caring, vulnerable and emotionally expressive.
To bring people together, learn about gender stereotypes, and fundraise for White Ribbon Australia.
Get a limited-edition WRA Pack
The first 100 fundraisers to raise $500 for White Ribbon Day, will receive a free pair of limited-edition White Ribbon Australia socks and an enamel pin.
Together we are stronger!
This White Ribbon Day, we are urging Australians to come together, host an event and start a conversation about practical solutions to end men's violence against women and children in our communities.
Let's Be the Change and do what we can to contribute to a nation free of all forms of gendered violence, harassment, and disrespect.
White Ribbon Day is soon:
White Ribbon Day is your opportunity to bring people together – in person or online - to raise awareness and commit to action to prevent men's violence against women.
White Ribbon Day events - whether a march, a morning tea, wearing a ribbon to work or a virtual gathering – are about more than talking about these issues - it's a call to action, with resources to take into our everyday lives, communities and workplaces so that we can all keep making change towards women's safety all throughout the year.
We asked you to put the elimination of violence against women firmly on the agenda in your community by organising a White Ribbon event and invite people to join you in ongoing action.
Learn more about White Ribbon Australia work and the ins-and-outs of getting involved.