Men's violence against women is a social issue. It's everybody's issue to help end.
Did you know: on average, one woman a week is murdered by her current or former partner. You can help change that statistic by raising much needed funds for White Ribbon's important primary prevention work in schools, workplaces and communities around Australia.
We can't do it without your help! Your fundraising efforts support the longevity of our prevention work, creating a future free from violence. However you want to fundraise is up to you. Whether it's $100, $1,000 or $10,000 – every dollar helps create a safer future.
Men have a role in preventing violence against women and engaging them in prevention is critical.
Men's violence against women continues to be a prevalent issue across Australia.
Prevention programs that engage men at the individual, community, and population-level around PVAW.
Men understanding their role in PVAW and changing their attitudes and behaviors accordingly.
Materially decreased rates of Men's violence against women.
Schools/TAFEs/Unis
Schools, TAFEs and universities play a pivotal role in breaking the cycle of violence by teaching young people how to recognise and challenge violence against women and build respectful relationships. Breaking the Silence engages the wider school community to promote and role model gender equality and create a safe, inclusive school culture to stop violence against women.
Workplaces
White Ribbon Workplaces promote respectful relationships and gender equality within the workplace and demonstrate a culture of zero tolerance of violence against women.
The Workplace Accreditation Program supports workplaces to adapt organisational culture, policies and procedures, equipping staff with the knowledge and skills to address the issue of violence against women, both within the workplace and broader community. Accredited workplaces demonstrate effective leadership, resource allocation, communication, HR policy development and training.
Sports
Utilising the positive influence of sport, White Ribbon Australia provides tools, training, and resources to mobilise clubs and associations to embed respect and equality across Australian sporting culture.
How we support clubs and sporting bodies:
Staff and player education
Local and national event and match activation support
Educational resources and marketing support
Program and policy consultation, and project collaboration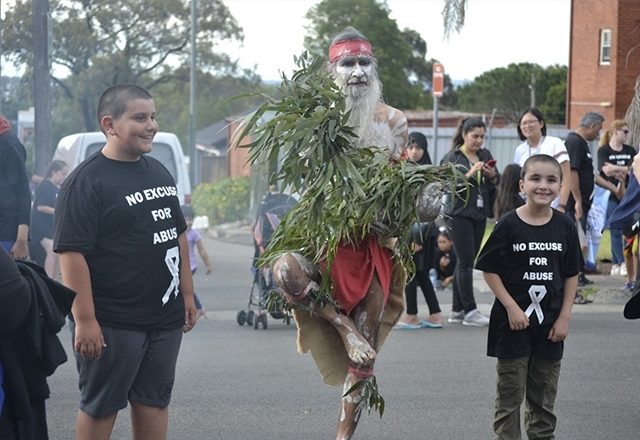 Diversity & Inclusion
White Ribbon ensures that the social change movement to end men's violence against women engages diverse communities in a culturally appropriate manner. White Ribbon actively engages diverse communities within Australia in a variety of different ways including community forums and workshops.
Advocacy
White Ribbon Community Partners are trained men and women who recognise the importance of men taking responsibility and being part of the solution to end the violence, abuse and inequality faced by women across Australia. They are essential supporters who volunteer their time and energy into promoting the work of White Ribbon. They are our official representatives who stand up, speak out and act to prevent men's violence against women.
Committees
White Ribbon Committees are formal volunteer groups who represent White Ribbon Australia in their community. Consisting of Community Partners and Supporters, they play a critical role in engaging men and boys in their community in violence prevention activities. They support White Ribbon in:
Relationship building
Advocacy
Promoting White Ribbon Programs & initiatives
Developing local initiatives
Noongar community White Ribbon workshop
Noongar community White Ribbon Workshop held in Albany, WA by Sunila Kotwal was well received by the Noongar community. She worked with staff and clients, including survivors of domestic violence to talk and gather content about domestic violence within the Noongar community. This sort of workshop was held first time in Great Southern Region of WA and community members who attended the workshop took tools and resources to work within their community. The focus was on changing men's behaviour, through education, strengths and culture to engage and spread the right message. Although there is a fear that domestic violence is an epidemic within Aboriginal communities, there is absolutely no excuse for violence or abuse against women and children. Ongoing conversations and awareness campaigns are essential to changing the behaviours in this region.