As a school or university
As a sports team or group
See what others have done in the community
ACYEC - Love Should Not Hurt Gala Dinner
Total raised $13, 822
ACYEC (The Australian Chinese Youth Elite Club) hosted the Love Should Not Hurt event in July 2018. The event aimed to raise awareness of men's violence against women and children particularly in Australian-Chinese communities, where often the stigma of shame attached to speaking out is so great that many victims are left unheard. White Ribbon was honoured to be showcased in this event, and looks forward to a long relationship with ACYEC.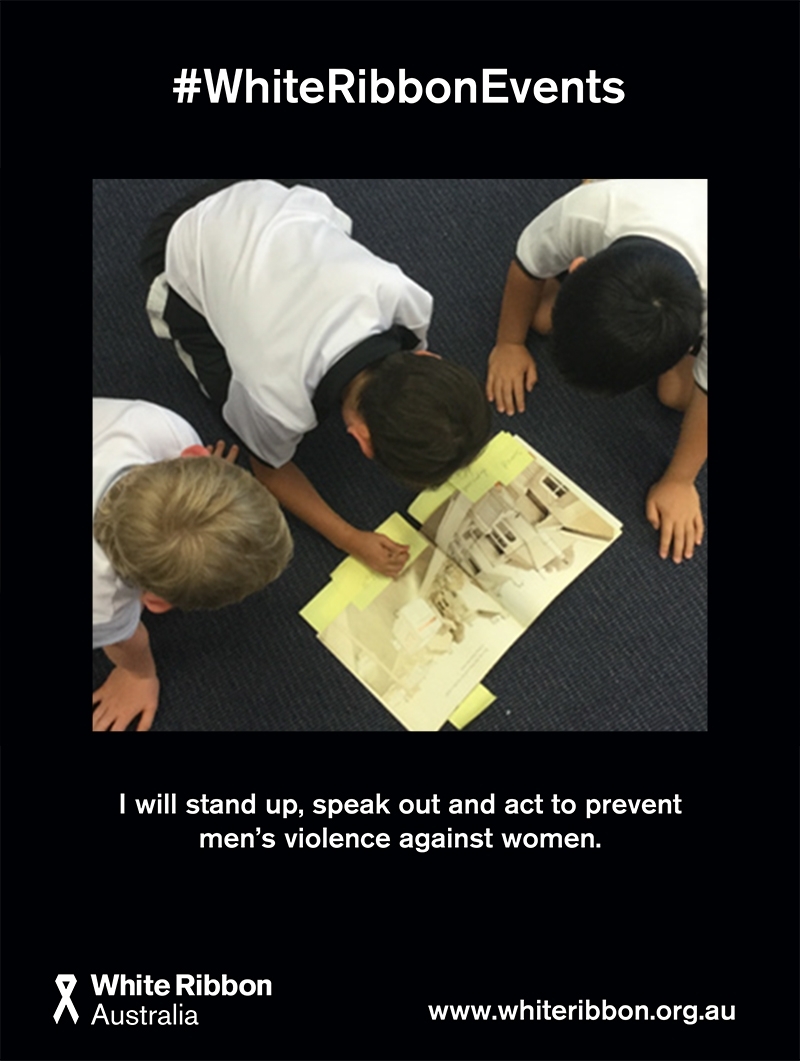 Schools
Schools taking part in the Breaking the Silence Schools program develop many ways to engage their students and the wider community in awareness raising activities. As one K6 School for Boys put it: "It's our aim to raise respectful boys who value their relationships with others". One of the many activities the school organised was for students to make personalised pledges to stand up against violence towards others on the back of bunting triangles which then decorated the school.
Wests Tigers
In 2018, Junior Rugby League clubs in the Western Suburbs District JRL competition are taking part in the Wests Tigers Voice Against Violence Project. As part of this 12 month project with the NRL, Wests Tigers and White Ribbon Australia, all 11 clubs have created Action Plans and have committed to a range of White Ribbon activities including White Ribbon Rounds which were held during the weekend of the 11th and 12th of August, and two awareness videos featuring players and staff from each club which were created and shared on social media.
Universities
The Women's College Student Club residential college from the University of Queensland organised a formal event for 450 university students in 2021. As an all-female College, they resonated with the work White Ribbon Australia does to support ending gendered and family violence situations.
A highlight of the night was a live band, photo booth and a raffle, which helped raise over $4,800 for White Ribbon Australia.