On Monday 19th August, two of the University of Melbourne's Residential Colleges will go head to head in their final match of the home and away season. This White Ribbon Match will raise awareness about Violence Against Women and the role that sport can play in contributing towards it but also how it can act as a vehicle for change against it. The players will be wearing white ribbons in their hair as a show of support and white ribbons will be available for purchase on entry. All proceeds will go directly to White Ribbon Australia to aid them in their mission to stop violence against women 
Event Information
Friday 16th August 08:00 - 08:00
Nona Lee Sports Centre, The University of Melbourne
Ticket Price: $0
This venue is accessible for people with disability
My Achievements
Updated profile

Shared on social
Self donated

Reached $100

Half way to goal
Reached goal
My Updates
University Colleges stand up to Violence against women
For the first time in intercollegiate sport at the University of Melbourne, a sporting event was dedicated towards raising awareness about violence against women. On August 16, 2019, St Hilda's College played rival college Ormond in the final match of the season as a means of showing support and standing together to combat a sinister aspect of our society.
Currently in Australia, on average one woman a week is murdered by their current or former partner and 1 in 5 women have experienced sexual violence since the age of 15. 
Many reports are considering it a "national crisis" as well as a "chronic" problem in our society says broadcaster and advocate against violence against women, Sandra Sully.
The White Ribbon certified event aimed to start a conversation and bring light to a subject that is often kept in the private sector. By providing public information and raising awareness, it is one step in stopping violence against women before it happens.
Upon arrival white ribbons were handed out to spectators and the players wore ribbons in their hair as a show of support. Banners, balloons and pamphlets were hung around the stadium for individuals to view and seek more information. Donations were not required but encouraged. With over sixty people in attendance, $89 was raised; an amount that allows White Ribbon ambassadors to come into communities and engage men about the issue.
At the conclusion of the match, the netballers disregarded rivalry, and stood arm in arm as a show of support for the issue.
Overall, it was an extremely successful event. After discussion with the President of St Hilda's, plans are under way to continue this match as an annual tradition. Furthermore, the money raised will go to the White Ribbon Foundation to get a speaker in to the two colleges and continue this important conversation.
For further information about the 2019 St Hilda's v Ormond College Violence against women netball match, please visit https://events.whiteribbon.org.au/fundraiser/isabellamahoney-odonnell
or contact
Isabella Mahoney- O'Donnell
Event organiser
0468969033
Thank you to my Supporters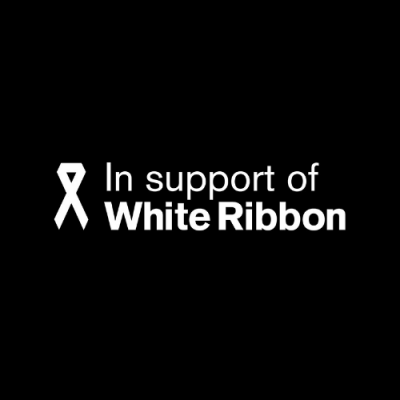 Anonymous